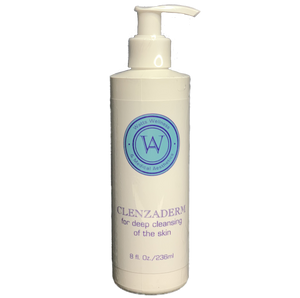 Foaming liquid cleanser with Aloe Vera, Lactic Acid, & Salicylic Acid.
Thoroughly cleanses and removes excessive oil, environmental impurities, and make-up. Provides excellent moisture while increasing skin surface renewal. 
Key Ingredients
Aloe Vera Gel – derived from the inner gel of Aloe Plant to enhance the consistency of this formula, also hydrates and soothes the skin.
Salix Nigra (Black Willow) Bark Extract – Organic Salicylic Acid, removes excess dead skin cells to reveal new healthy cells.
Lemon Bioflavonoids – Helps to balance oily skin. Brightens and clarifies the complexion.
Kola Nut – Known to help reduce irritation to the skin.
Lactic Acid – Promotes skin surface renewal by exfoliating dead skin cells.
Horse Chestnut – Known for its astringent qualities to help in healing the skin.