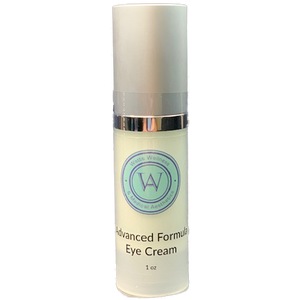 This Eye Cream is specifically formulated for the delicate areas under the eyes. This nourishing cream helps to smooth fine lines, reduce puffiness and reduces the appearance of dark circles around the eye area.
The product combines three scientifically-documented patented ingredients from France: MatrixylTM, HaloxylTM, and EyelissTM. Studies for these ingredients are available upon request. 
Directions: Use daily around eyes. Alone or under make-up.