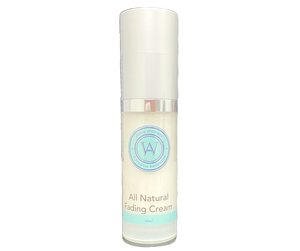 Fading Cream is an excellent moisturizer and skin brightener, for non-oily skin types. It prevents moisture loss, while helping lighten the skin. Best results are seen after. 4-6 weeks of use.
Directions: After cleansing and toning, gently smooth over the face. Use in the morning and evening.
Ingredients: Aloe, Niacinamide, Daisy Flower Extract, Palmitoyl Tetrapeptide 7, Alpha Arbutin and Sodium Hyaluronate.