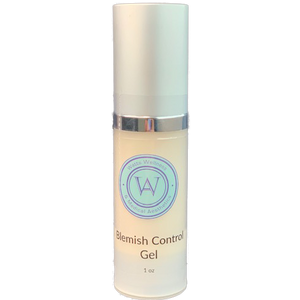 Blemish Control Gel reduces oil and shine by absorbing moisture and perspiration, giving the skin a long lasting, smooth, non-greasy matte finish.
Directions: After cleansing, apply once or twice daily to the face and follow with a moisturizer and sun protection.
Active Ingredients: Tea Tree Oil, Glycolic, Lactic, and Salicylic Acids.