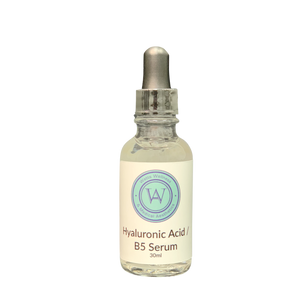 Hyaluronic acid made the jump into skin care several years ago. It not only helps skin retain moisture, it also creates a cushion to help plump out the look of fine lines and wrinkles.
This light-weight hyaluronic acid formula helps to improve the appearance of fine lines and wrinkles making skin appear more radiant. This formula glides on easily and absorbs quickly, leaving skin feeling smooth and luxurious. 
Directions: Apply a thin layer of serum to cleansed skin. Massage in with a circular motion. Excellent for use after stimulating treatments, between treatments or as a finishing product. Leave on.